How to test your configuration
Tweaking your policies to get Gatekeeper set up just the way that you want it can take some initial investment. Part of the complexity comes from there being the possibility of so many different policies. Being human, it is easy to forget that a policy or two are in effect. Fortunately, Gatekeeper makes it easy to simulate a visit and see how Gatekeeper would respond given a set of input.
In this tutorial, we'll see how to test your configuration by simulating visits using Gatekeeper's visit tester.
---
Go to the main page and click the Test a visit button in the left sidebar. This should open up the visit tester form where you can fill out the details of your visit.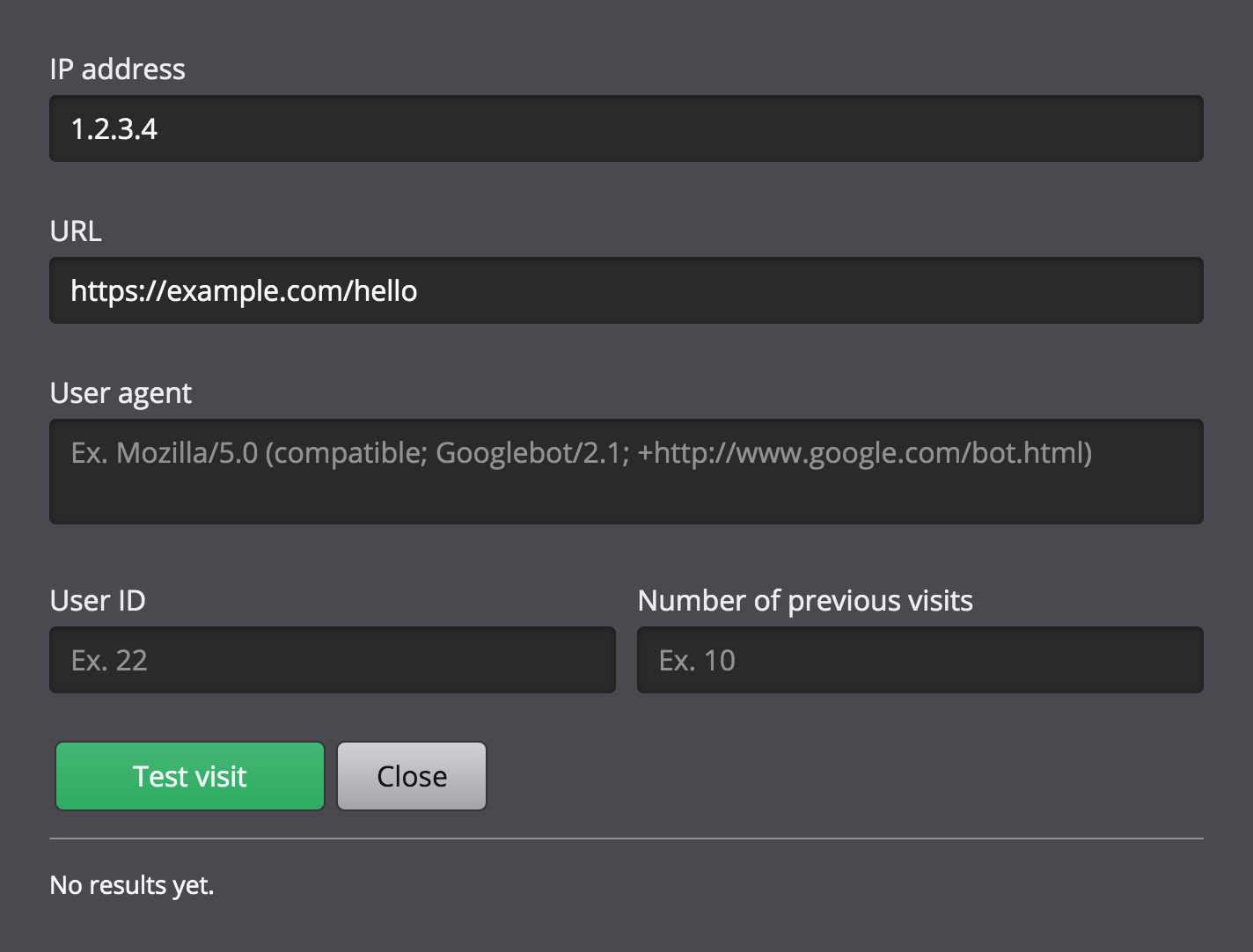 Click the Test visit button to send our fake visit. This visit will not be recorded, but the visit tester will use the live visit count for this IP address when choosing a policy. To override this behavior, you can specify the number of previous visits from this visitor for this test.

In the results we can see the authorization, which policy was triggered, and the optional reason why this policy was triggered. For the full result object, you can view the raw JSON output, which can be helpful for development purposes.
If the response is not what you expect, you can review your list of policies and perhaps find out why Gatekeeper calculated the response that it did. If you've reviewed your policies and still don't understand how Gatekeeper came to the decision that it did, please let us know.